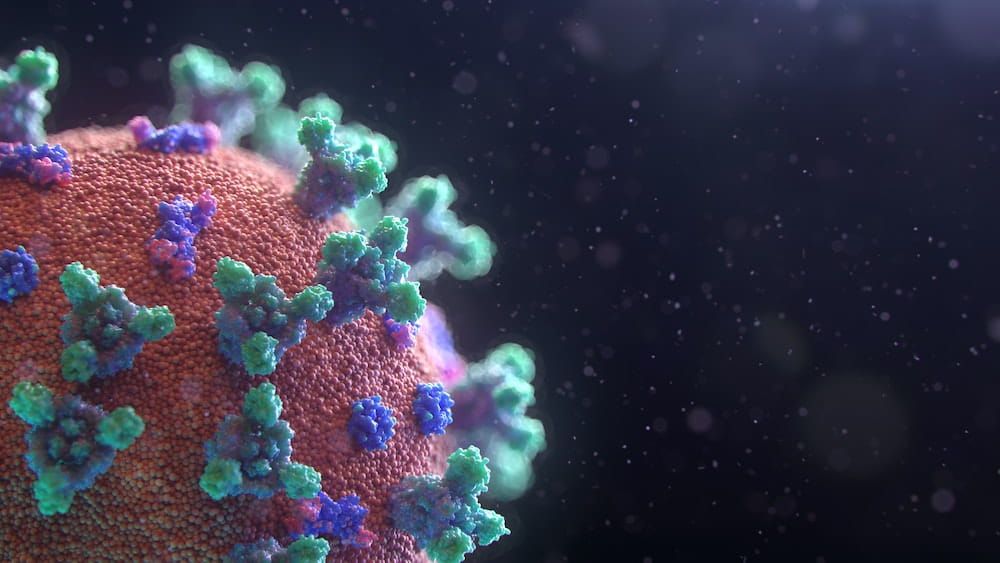 COVID-19 has surged it's way around the entire world. It seems like there is almost no industry that has managed to escape unaffected by the pandemic. Of course, the single greatest tragedy and source of pain for all of us is the incalcuable loss of life that this has caused. Over a million cases, hundreds of thousands dead, and so many more suffering from the long-term consequences of the disease (of which we keep finding more). The worldwide lockdowns put into place to minimise further loss of life have naturally caused their own wave of disruption. Whilst entirely justifiable for the purpose of stemming the spread of a pandemic, quarantines in countries around the world, businesses being shutdown, and travel restrictions being put in place have wreaked havoc on almost all lines of work.

For international medical students/ doctors looking to apply for residency in the U.S., the coronavirus has added a massive extra injection of uncertainty and confusion into what is already a difficult enough process. IMGs around the world are trying to get their head around all of the different ways COVID-19 may be having an affect on the regular process of them trying to transition their medical careers to the U.S.
In this article, we're going to try to summarise all of the different ways the coronavirus could have an impact on applying for residency in the U.S.



Nobody Has All The Answers
An important starting point here is humility. Whilst at LibertyMedics, our entire philosophy is that we gather every piece of information that IMGs might need, make sure its reliable, and then put it into our videos/articles, there are some times in life where it is impossible to have all of the answers. This is one of those times. There has never before in the history of residency application cycles as we know them been a global pandemic. ECFMG (the organisation through which IMGs register for exams, certification etc.) has never had to plan their verification/examination protocols to factor in social distancing or travel restrictions. Program Directors are not used to dealing with a wave of IMG applicants who may be deficient in certain aspects of their portfolio through no fault of their own. Embassies around the world sometimes fail to understand/accomodate for the fact that doctors are essential workers and need to be granted travel authorisation even when 'regular' appointments have been halted.  
We are all going through something scary, new and unprecedented in modern history. So we ask you to take our attempts to provide information with that in mind.
The USMLE Exams
As with most things when talking about transitioning to the U.S., the first part always seems to be discussing the USMLE exams. When it comes to discussing these exams for the purposes of how they're affected by COVID, we need to split them up into the Step 1, Step CK, Step 3 exams on one side, and the Step 2 CS on the other side. For a full break down of what is included in each of these exams, check out our course catalogue, but briefly put, the 3 exams listed together are all taken at Prometric Test Centers around the world carried out via a computer, whereas the Step 2 CS exam is an in person clinical exam with simulated patients that must usually be taken in the United States at a handful of test centers.
Step 1, Step 2 CK, Step 3
As the coronavirus first began it's spread in March-May, Prometric Test Centers around the world shut their doors and cancelled all test appointments in some locations. Prospective IMGs were left stranded, with many having timed their knowledge/preparation to have peaked for a March test date only to be told that their exams were postponed. This left students in limbo, unsure of what intensity with which they should be studying and having no idea of when they would be able to actually take their tests.
Thankfully, Prometric has been able to reopen the vast majority of their test sites since June/July, albeit with a few changes put into place. Because this is an ever-changing landscape, we encourage you to check the website for up to date site openings in your local area! Prometric Site Openings.
Although a lot of the Prometric sites have now opened, it's not exactly business as usual. Not only is there an increased demand for testing slots, based on a backlog of previously cancelled tests and new reduced occupancy requirements, there are also some new expectations of the test takers.
Below is a copy of the rules put in place by Prometric for students taking exams at their center. It is really important to get familiar with these if you plan on taking your Step exams at one of these sites, as wearing no mask, or even the wrong type of mask can end up with you being sent away and then having your test delayed by months until a new spot opens up! Take a while to read these, or if you're not going to be taking one of these step exams in the near future, skip ahead to the chunk below!
_________________________________________

Prometric Social Distancing Policies

1. Arrival and Check-In Procedures
Prior to entering the test center building, test takers will be required to do the following:
Bring and wear a mask during the entirety of their time at the test center. Both medical masks or cloth face coverings are acceptable. Masks with exhale valves are prohibited to use at the testing center. Any test taker that comes to the test center without a mask will not be allowed to test, marked as a "no show," and will not be eligible for a free reschedule.
Comply with any other local or federal mandates and guidelines.
Note: if you fall into any of the following categories, you will not be permitted to test until you no longer fit the criteria:
Have been diagnosed with COVID-19 in the past 14-days;
*Have been exposed to someone diagnosed with COVID-19 in the past 14-days;
Are experiencing flu or cold-like symptoms; OR
**Have returned from travel to a highly infected area in the past 14-days.
If any of the above applies to you, please utilize our liberal reschedule policy to reschedule your exam on www.prometric.com. By entering the test center, you attest that you are clear of the restrictions to testing.
*Medical and healthcare professionals who have been practicing safe and preventative measures using personal protective equipment with their patients are an exception.
**Highly-infected areas subject to travel restrictions/quarantine requirements are typically identified at the local level via orders, directives, or guidelines. Please consult with local requirements on restricted travel in the location you wish to test.
During the check-in process, all Prometric test center employees will:
Have access to masks, gloves and sanitizing materials. All test center employees will be required to wear a mask. Employees may opt to wear gloves.
Visually check the test taker's glasses and ID (IDs with expiration dates from February 1, 2020 forward will be acceptable for testing).
Require test takers to sign in on roster sheet with a Prometric-supplied pen. The pen will then be kept by the test taker throughout their testing experience and returned at check out. Scratch paper will be used during the exam, if permitted by the test taker's program.
Provide test takers an assigned locker number and key to place their belongings, if needed. Test takers will retain the key, and the locker area will remain under video surveillance while the center is open.

2. Proctor & Testing Room Procedures
Prior to entering the proctoring room, the following modified processes will be enacted:
Test takers will be required to stand on the 'stand here' sign or 'X' in place on the floor, designating a safe distance away from the test center employee (where social distancing is in place according to the local government rules).
Test takers will be asked to show arms and ankles, as well as empty their pockets from the agreed safe distance area.
Image capture (if applicable) will be completed from the same position. Mask will need to be lowered or removed momentarily for this process by clasping the sides or strap of the mask to remove briefly, and then reaffixing in same manner.
Note boards will be replaced with scratch paper to avoid reuse of materials.
During the exam process, the following modified process will be enacted:
Test takers will be seated in a manner that ensures applicable distancing guidelines are satisfied during testing, following local government guidelines.
Monitoring of the test room will be done exclusively using existing DVR monitoring.
If a break is permissible according to the exam program rules, center staff will follow established end of exam processes and will ensure the path is clear to exit.
If locker access is allowed during breaks, the same process applied during check-in will be followed. Test takers will be instructed to only access lockers for food, drink, and medication, with the exception of programs with full access.
Test center staff will record the time in and out of the test room, removing the need for the test taker to sign the roster.

3. End of Test Procedures
Once the exam is complete, the following modified processes will be enacted:
Test takers will be asked to return to the reception/admin area to complete their sign out process.
Test center employees will then:
Have the test taker return to the reception desk to sign out with the Prometric provided pen.
Instruct test takers to provide all scratch paper and place them into a secure bin, if applicable.
Allow test takers to go to their locker to collect personal items.
Step away to allow test taker to sign out/return the locker key.
Final cleaning procedures will require:
Test takers to place their pen and locker key in a holding tub prior to leaving the facility, in order for these to be cleaned for the next test taker to use.
Test center staff to use gloves when cleaning the used pens and putting them back into circulation at the end of the day.
Test center staff to clean all surfaces, including every workstation, admin desk, and proctor desk, between each test taker and at the start and end of each day.
Test center staff to securely destroy all used scratch paper prior to leaving the test center.

_________________________________________
Step 2 CS Exam
So what about for the Step 2 CS exam? This, as you can imagine, is a whole different issue. The Step 2 CS is an exam that heretofar has always needed to be taken in the United States at a specific set of testing locations (Philadelphia, Chicago, Houston, LA, Atlanta). Naturally, bringing together 20 students in person from around the world, as well as 12 actors and coordinators into a small space is a recipe for a COVID-fest. For this reason, the decision was made to suspend the USMLE Step 2 CS.
How long will the Step 2 CS be suspended for? The answer is, at least 12-18 months. Below is a statement from the USMLE website regarding this decision about the Step 2 CS, where we've bolded some areas we found particularly interesting.
"Over the course of the last three months, the USMLE program has considered several options for resuming Step 2 Clinical Skills (CS) testing. This exploration was informed by years of ongoing work charting the future of clinical skills assessment for licensure, including considerations of telehealth (as announced on May 8th). Since the outbreak of the novel Coronavirus pandemic, we have accelerated these efforts. Due to the complexity of technical and psychometric work required, we have determined we will not be able to meet timelines for the immediate release of a revised exam. In making this determination to suspend, we also considered the examinees and stakeholder concerns about the challenges created by rapid deployment of a new test platform. After careful consideration of all factors, we have decided to suspend Step 2 CS test administrations for the next 12-18 months.
We remain committed to the valid, standardized measurement of clinical skills for licensure. We will take this time to determine the optimal approach to do so without compromising the health and safety of examinees and test center staff. While many details surrounding this decision are still being finalized, we felt it was important to share this information with you as soon as we determined our change in direction. We will be providing refunds for all of those who were unable to take Step 2 CS due to the suspension of testing and will work to expedite these refunds. Over the next few weeks, we will be announcing more detailed information on what this decision will mean for examinees, e.g., refunds, progression through education/training and medical licensure."
So, to summarize;
Step 2 CS is suspended indefinitely, at least for 12-18 months
When it comes back, it may have a different format that incorporates a degree of telemedicine
Anyone who paid for the exam will, of course, get a full refund
More details will be given as decisions are finalized, so keep an eye on their website
ECFMG Certification - How Can I Get It Now?
'ECFMG certification' is the seal of approval provided to IMGs showing that they are ready and have been granted permission to enter into U.S. clinical practice, should a program decide to match them. It is an extremely important aspect of an IMG's application, and tonnes of programs up and down the country set 'ECFMG certification' as an automatic filter when they are screening applicants for interview. We go into the details of ECFMG certification more in our course, but briefly put, you receive this certification once you have an accredited medical degree completed, have passed the USMLE Step 1, the USMLE Step 2 CK, and the USMLE Step 2 CS.
But we just said the Step 2 CS has been suspended for the next 12-18 months... so now what can IMGs do? Does that mean there will be a wave of applicants who won't have ECFMG certification and so will be at risk of being ineligible to start programs in the U.S.? For those IMGs who have already passed their Step 2 CS, there is no change in the certification process (as the Step 2 CK and Step 1 exams are now once again available for sitting). But for those who haven't sat Step 2 CS...
Fear not! In a statement from ECFMG updated on July 2nd 2020, they state:
"In response to the suspension of Step 2 CS for the next 12-18 months by the USMLE program, we have identified pathways that will allow qualified IMGs who have not passed Step 2 CS to meet the requirements for ECFMG Certification. These pathways allow ECFMG Certification to continue to perform its critical function of providing assurance to the public and U.S. graduate medical education (GME) programs that IMGs are ready to enter supervised training."
Before we go into all of the details, it is important to note that these 'alternative pathways' to get ECFMG certified are (for now) only valid for those applying for the 2020-2021 Match Cycle. Those planning to apply for later match cycles may not be ablee to use these same pathways. Please also bear in mind that the full details of these alternative pathways are not yet released. We're including what information is available as of July 2020, but rest assured that as new details are available, we will let you know! Below we are including an exerpt from the ECFMG website where they provide details about the alternative ECFMG certification pathways. We've underlined areas we think are worth close attention. If you're not interested in this part of coronavirus' impact on the IMG application process, skip ahead to the segment below titled 'Clinical Electives'!
_________________________________________
Pathways
Applicants who wish to enter an ACGME-accredited GME program for the 2021-2022 academic year and are unable to take Step 2 CS due to the suspension may meet the clinical skills requirement for ECFMG Certification through one of five pathways. Please refer to the additional information on the pathways and eligibility requirements, below.
English Language Proficiency Assessment
Applicants who pursue one of the following pathways will be required to attain a satisfactory score on an English proficiency assessment. All applicants, regardless of citizenship, will be required to satisfy this requirement. Details regarding this requirement also will be announced very soon.
Obtaining Permanent ECFMG Certification
ECFMG Certificates based on one of the clinical skills pathways listed below will expire if the applicant does not enter an ACGME-accredited GME program for the 2021-2022 academic year. Once the applicant successfully completes the first year of ACGME-accredited training, the certificate is no longer subject to expiration.
Eligibility for All Pathways
Applicants who are eligible to pursue ECFMG Certification based on one of the pathways include those who:
Have not already passed Step 2 CS.
Are not barred by ECFMG from pursuing certification.
Are not barred by USMLE from taking a Step or Step Component from August 1, 2020 to January 31, 2021.
Have not failed a USMLE Step or Step Component (Step 1, Step 2 CK, or Step 2 CS) two or more times.
Have taken or been registered for any USMLE Step or Step Component since January 1, 2018.
Please note: Applicants who have passed USMLE Step 2 CS and/or are certified by ECFMG do not need to read this information and do not need to pursue the pathways described below.
Pathways and Eligibility Requirements
Applicants must meet all requirements listed in Eligibility for All Pathways, above. Applicants also must meet all requirements listed below for the pathway that is the basis for obtaining their ECFMG Certificate.
Applicants who already have been issued a license to practice medicine in another country must apply using Pathway 1.
Additional details and specific instructions to meet the requirements for each pathway will be announced very soon.
Pathway 1: Already Licensed to Practice Medicine in Another Country
Applicant has held a full, unrestricted license or registration to practice medicine in any country at any time on or after January 1, 2015. License does not need to be currently valid.
The license or registration has not been subject to disciplinary action.
Pathway 2: Already Passed a Standardized Clinical Skills Exam for Medical Licensure
Applicant has successfully completed a secure, standardized clinical skills exam in English as a requirement for medical licensure or registration in another country, which is deemed acceptable by ECFMG. This includes such exams as:
- General Medical Council: Professional and Linguistic Assessment Board (PLAB) Part 2
- Australian Medical Council: Clinical Examination Part 2
- Medical Council of Canada: Qualifying Examination Part 2, National Assessment Collaboration Examination
- Medical Council of New Zealand: NZREX Clinical
- Medical Council of Ireland: Pre-Registration Examination System (PRES), Level 3
Date of examination must be on or after July 1, 2018.
Pathway 3: Medical School Accredited by Agency Recognized by World Federation for Medical Education (WFME)
Applicant's medical school is currently accredited by an agency recognized by WFME (and meets other ECFMG requirements). See the list of eligible schools.
Date of graduation must be on or after January 1, 2018.
An authorized school official must attest to applicant's clinical skills.
Pathway 4: Medical School Participates in U.S. Federal Student Loan Program
Applicant's medical school currently participates in the U.S. Federal Student Loan Program (and meets other ECFMG requirements). See the list of eligible schools.
Date of graduation must be on or after January 1, 2018.
An authorized school official must attest to applicant's clinical skills.
Pathway 5: Medical School Issues Degree Jointly with a U.S. Medical School Accredited by Liaison Committee on Medical Education (LCME)
Applicant is a student or graduate of a medical school that grants an MD degree issued jointly with a U.S. medical school accredited by LCME (and meets other ECFMG requirements). Currently, these include:
- Weill-Cornell Medicine - Qatar
- Duke University - National University of Singapore Medical School
Date of graduation must be on or after January 1, 2018.
An authorized school official must attest to applicant's clinical skills.
_________________________________________
There is also an extensive list of VERY useful FAQs about this new process that we strongly encourage you to check out at the bottom of the page linked here.
Clinical Electives
A clinical elective is amongst the most vital parts of any IMGs application for residency in the U.S. We're not going to go into all of the details about the different types of electives routinely available, which are the best ones, why they're so important, how to make the most of them etc. because that's all covered extensively in our course. But for the purposes of this article, to understand the impact that coronavirus is having, take our word for it that not being able to have clinical electives in the U.S. at the moment is a huge obstacle for IMG applicants.
The month you spend on a clinical elective with a department is usually the best possible interview you can have for a program. You get the chance to show them how well you communicate, what a joy you are to have around, how seamlessly you would fit into their program, and by the end of a good clinical elective, you may have one foot in to the program's rank list for the following year.
Not only does a U.S. clinical elective give you a phenomenal chance to match at the one program you're rotating at, it also allows you to 'tick the box' for a fairly common requirement that programs use to screen IMGs, which is 'do they have U.S. clinical experience?' For any Program Director, knowing that a medical graduate from another country has had first hand experience in the U.S. helps to put their minds at ease. They know that you've seen how the system here functions, you know a bit about the culture/ communication style used in the U.S., and therefore both you and the program are less likely to have unwelcome surprises if you were to match at their institution. For this reason, many programs will explicitly write on their websites that they only consider applicants who have 'X' months of U.S. clinical experience under their belts.
So what now? Almost all U.S. medical institutions have cancelled scheduled international and domestic medical student visiting electives since March-April of this year.
Will U.S. hospitals allow international electives again? Certainly. But when is a very different question. At the time of writing in July 2020, the U.S. has already gone through the following coronavirus stages: Panic, delayed action, slow progress, boredom, complacency, and now currently growing panic as the COVID numbers through the U.S. have rebounded to all time highs in early July. If you'd asked hospital administrators in April, they may have said they wouldn't accept visiting students until 2022 at the height of the panic. If you'd asked them in June, they may have optimistically said by the end of 2020 they would once again accept rotators. If you ask them now, they may be noncommital. The point is - we don't know when institutions will allow visiting students, or when even the U.S. will allow routine travel again. Even when they do allow visiting students, there is likely to be additional requirements when it comes to pre-arrival testing for COVID, potential qurantine periods meaning students have to come to the country weeks in advance of their scheduled start dates etc. It really is all up in the air.
The worst part when it comes to IMGs is that, true 'clinical' electives that allow hands on patient contact, are actually only available to medical students from other countries, meaning those who haven't graduated and become full doctors. This is mainly because of legal stuff, where students are protected in case something goes wrong, but if it's a doctor from another country they can't do anything like medical practice in the U.S., even as a visiting student, without being fully certified to practice in the state in question. So, for a bunch of IMGs, they will lose the small window of opportunity to get hands on U.S. clinical experience, as they may miss the designated elective time in their medical school journeys, go on to graduate, all whilst U.S. institutions are not accepting visitors.
For these IMGs, they will likely have to settle for 'observership' opportunities once the COVID pandemic dies down and travel is once again allowed.
The best we can do is hope that the coronavirus is sufficiently controlled in the U.S. in the coming months that travel and visiting students are slowly allowed back. If you hear that an institution is allowing international visitors, please let us know at hello@libertymedics.com! We will ourselves be keeping a close eye on proceedings and providing information to all in our 'Mastermind Community' as we get detailed updates!
Letters of Recommendation
The other huge impact on IMG applications for U.S. residency is the difficulty this will cause when it comes to getting letters of recommendation (LORs) from U.S. letter writers. We discuss the importance of LORs in our course, including what makes a strong letter, who the ideal letter writers are, how to secure them, when to ask for them etc. in our course. Here, we're going to talk about the impact of not having U.S. based letter writers when applying, and what the alternatives are.
As we mentioned above when it comes to U.S. clinical experience, Program Directors in the U.S. are looking for evidence when screening IMG applicants to show them that the candidate is likely to adjust well, without friction, to practising medicine in the U.S. If you've rotated at a specific department, they've had a great chance to get to know you and have those concerns alleviated. But you can only rotate at maximum a handful of programs in a normal year. So how do the rest know what kind of person you are? They look at your LORs.
It won't surprise you to hear that the U.S. tends to overvalue the opinions of those within their own borders. This sounds like a criticism, but truth be told, it is entirely understandable. If you're screening applicants from around the world, from thousands of medical schools/ hospitals, it really is impossible to take the word of a doctor colleague from a far flung country, even if they swear to you that an applicant is the best thing to happen to medicine since Sir Alexander Fleming. As a Program Director, you don't know if this impressive sounding letter was written by someone's family member, was bought by the applicant, whether this letter writer's basis for thinking a candidate is a superstar is based on the same qualities that would be valued in the U.S. etc.
For this reason, we advise applicants to routinely divide their permitted 4 LORs per application as follows: 1 from a home institution representative that has known you for years, 3 ideally from U.S. letter writers.
But, if you're not able to rotate at a U.S. hospital during coronavirus, how can you possibly get a U.S. LOR?
This is a tough one, without many good answers. To make things a little clearer, I'm going to give some options in concise bullet point format:
Wait it out, see if you can get an observership in 2021 from which it is definitely  possible to still get strong U.S. letters, even if they are technically 'non-clinical'. Then apply in the 2021-2022 cycle using these.
Attempt to reach out to a physician-scientist based in the U.S. and try to take part in a research project with them. You can work on this remotely, have conference calls etc. and then as you build a long-term relationship with them, you can ask them whether they'd be willing to write you an LOR based on the work you've done with them. It isn't clinical/ ward based work, but they can still mention your communication skills, work ethic, proactive nature, reliability, knowledge base etc. and this is likely to impress Program Directors.
Simply try to get the best possible letters from individuals within your own country. Try to prioritize individuals who may hold prestigious positions, perhaps as editors on international journals, those who are more prominent in their fields due to their publications/ conference presentations. If this isn't possible, perhaps those who work at institutions that may be more internationally recognized, or have affiliations/partnerships with organizations such as the WHO, CDC etc. It really is all about branding, and seeing a writer who's sign off at the end mentions that they work at a WHO Affiliated center, for example, gives them a sense of international recognition/seal of approval which will make their opinion have more weight, psychologically at least even if this is not acknowledged openly.
Will programs ease their regular expectations because of coronavirus?
Whilst we can't speak for all programs, the answer is very likely to be yes for the vast majority of 'IMG friendly' programs. If you have your heart set as an IMG on a specialty like Plastic Surgery or Ophthalmology, your already difficult task has likely become twice as hard for the next 1-2 years, as the crucial mission of becoming well known to a program has been made near impossible for the near future. Program Directors in these hyper-competitive specialties are not going to be persuaded to consider IMGs more kindly, as they were never really predisposed to doing that, and now have even less reason to consider them if they don't have U.S. experience or LORs.
However, in specialties that rely upon IMG applicants throughout the country (Internal Medicine, Family Medicine, Psychiatry, Pediatrics, Pathology, Neurology etc.) they will have no choice but to loosen some of their stricter requirements regarding LORs being from U.S. writers/ candidates having U.S. clinical experience. Rest assured, you are not the only one going through this even if it's likely to feel that way right now. There are over 10,000 IMGs who, like you, have had their clinical elective plans ruined. If programs didn't loosen their regular restrictions, they would end up not filling their spots.
Program Director Interviews
Whilst this sounds like we are just speculating, at LibertyMedics we are actually working hard to arrange interviews with PDs from a variety of specialties to ask them these questions about the need for U.S. clinical electives/ U.S. LORs directly. Those videos are all going to be added to our 'How To Make It In America' course under the 'Program Director Interviews' section, so you can hear straight from PDs themselves how they plan to adjust their recruitment approaches in light of COVID! 2 of these have already been done and will be added in the coming weeks, so watch this space!
Interview Season
Again, whilst we can't say with certainty at this stage, it is highly likely that the majority of U.S. residency programs will incorporate to some extent 'Zoom Interviews' for their candidates. This isn't just going to be an IMG thing either! Already, throughout the U.S., there are quarantine requirements put in place for travel between states, not just between countries. Therefore, it is inevitable that come fall/winter season when coronavirus is unlikely to have disappeared, programs will need to create a parallel video interview process in place of/ alongside their regular in person ones. Here's what that could mean:
Cheaper interview trails, as you are less likely to have to pay for multiple flights/hotel stays while you apply. This could genuinely save applicants thousands of dollars!
Increasingly difficult to 'make an impression' over this type of format. No matter how good technology gets, as humans we are built to feel a stronger, more authentic connection with people we are in close proximity to. You'll have to really make sure your body language on the webcam is telling the right story. (Side note, part of our 'Mentorship Package' with me includes 1-on-1 video mentoring, as well as Mock Interviews which are now going to be even more representative of what your actual interview could be like).
You'll need a really good internet connection, preferably wired with an ethernet cable, fantastic lighting, and a high quality plug in microphone for your laptop. You want the experience of talking to you during an interview to be seamless. Whether they acknowledge it or not, speaking to someone while their room is dimly lit, while their microphone is emitting a high pitched noise or while their internet is causing them to appear as 5 slowly changing pixels is going to make interview panels subconsciously see you in a negative manner.
It really is unclear if this change would make programs interview less or more applicants. The case for fewer: it's a new system, it's hard to set up specific times with time zone changes, technical difficulties etc. over a more rigid video conference set up, so they may limit the numbers for interview to allow for error (and interview panel age...) with this new system. The case for more interviews: it's harder to tell which applicants are really committed and would rank your program - in the past, the act of actually travelling in to be interviewed showed you that someone took you seriously, so you could interview 300 for 40 spots and be sure you'd have your spots filled. Now, attending a video interview is a very easy thing to do, so programs may be questioning how many of those who accept interview invites are actually serious about the program.
Making Your Rank List
I know this may feel like a long way off, and if you even have enough interviews etc. to be making a rank list then it's certainly a happy problem to be having. However, even though a big part of interview season is for the programs to have a chance to evaluate you, it is also your chance to evaluate a program. I loved that part of interview season, feeling appreciated by programs and having them 'pitch themselves' to me as an applicant made me feel empowered and wanted. And it's not just the fact that we won't get our egos stroked... physically being at an institution gives you a chance to understand the 'atmosphere' at a department. You get to see the Attendings/ PDs/ Chairperson and see how friendly and approachable they are. You get to appreciate the location of the hospital - is it somewhere that makes you feel happy/ excited, or do you feel in depressed/ threatened based on the surroundings? In the candid moments talking to the current residents, you often get snippets of information about what the program is really like ("what are your actual hours...", "is it toxic here?")
In the current COVID reality, if interviews do transition to being done via telemedicine as we expect, you will lose that opportunity to really 'get a feel' for a program. I'll tell one story from my own interview trail to give you an example. I went to visit a program in Michigan to interview for a 'Transitional Year' spot. It seemed interesting on paper, I know Michigan is an IMG friendly city and I liked the sound of the program. When I got there in person, I had to go through 2 metal detectors at the entrance and be patted down by the security guard/have my suitcase checked. When I spoke to one of the residents later in the day and asked if the area was safe, they said, "Oh yeah definitely. We haven't had a resident get stabbed for over 2 years on the premises, and that last time was in the parking lot not in the actual hospital." ... Now I'm not saying that was a bad program. Maybe this is me being too soft. But I'm just glad I got to understand the 'feel' of that hospital in person before making my rank list later in the year.
With COVID, it's going to be more important than ever as IMGs to be proactive in researching the exact location of the programs interviewing you. Find out the local crime rates. See if you can message one of the current residents at the program using listed contact emails (they'll give you some type of way of reaching out to current residents after you've interviewed). Even go on to Google Streetview and virtually 'drive around' the hospital to see what the area looks like. It's not going to replace actually being there, but you have to try your best to minimize any unwelcome surprises coming from a program you end up ranking highly!
Visas and Immigration
Just when you thought you could relax after you found out you'd matched... it's time to worry about how COVID may stop you physically travelling into the country to start your job. As with a lot of stuff in this article, it is of course just us making our best guess and all of these things are subject to huge change. When you match into residency, the vast majority of IMGs will be coming to the U.S. on either J1 or H1b visas (see our course for full breakdown of each, comparison of which is better etc.).
Under normal circumstances, these visas require interaction with local U.S. embassies where an interview is scheduled, and ultimately a valid visa is stamped into the candidate's passport. It is this visa stamp which allows entry to the U.S. and eligibility to start employment.
In light of COVID, there have been huge delays in visa processing/ interview availability in embassies around the world. It's a situation that is constantly changing, but there are countless examples as we speak of IMGs who successfully matched into residency programs, but are currently stranded in their home countries unable to get visa interview appointments and therefore unable to travel. In a lot of cases, programs are working with these applicants to change their schedules and front-end things like vacation/elective blocks so that hopefully they can still arrive in a couple of weeks and continue their residency in this current academic year. Some doctors from the UK for example are having to go attend visa interviews in Spain as the UK embassy does not have availability! For the most part, embassies have been working hard with doctors, who are largely exempt from travel restrictions, to allow them to come and start their jobs. However, some doctors from China are currently under complete travel ban and have no idea when they will be allowed to come to the U.S. to start their jobs.
We hope strongly that by March-May of 2021, the systems for visa embassy appointments will have been improved and streamlined to avoid such confusion next time around. In the worst case, some applicants have had their spots for residency deferred until 2021-2022. Is it disappointing to be starting a year later? Of course. But it's nice to see that programs are still honoring the residents' spots and that they will hopefully be able to start next year and not need to reapply etc.
Conclusion
Confusing? Stressful? Uncertain? Absolutely. The last thing any IMG needed was for their already difficult journey to residency in the U.S. to be complicated even further. It's OK to feel hard done by. It's OK to wish it hadn't happened to you in this exact time of your life.
But it's also important to appreciate the bigger picture here. The whole world is suffering through a once in a century pandemic. As we mentioned, people are dying, having long-term health consequences, and millions of people are completely jobless. For a lot of us doctors, we know that on the whole, we are guranteed jobs on the other side of this pandemic. Whether that's in the U.S., or temporarily in our home countries, chances are we're not going to worry about going hungry or whether our jobs will ever exist again.
Also, although there are going to be difficulties caused by COVID as we've outlined above, none of these difficulties are insurmountable. If moving your career to the U.S. is what you want, it will happen, COVID or no COVID. Programs in the U.S. need IMGs. Don't forget that. We keep the U.S. healthcare system running. If, in this coming cycle, no IMGs applied for residency, the system truly would fall apart. You are valuable to programs, and coronavirus does not change that. Program Directors are going to take into account the difficulties in place at the moment and they will extend greater courtesy and generosity to IMG applicants.
For your part, you just need to remain determined, calm, flexible, and alert.
For our part here at LibertyMedics, we are going to do everything we can to bring our members the most up-to-date, reliable and accessible information we can. Our course, 'How To Make It In America' not only has >100 videos giving crucial advice to IMGs on how to successfully match into programs in the U.S., it is also constantly being updated with new videos and content responding to the changing landscapes IMGs are facing. We have our Program Director Interview series going live in the coming weeks, as well as our 'Day in the Life' series where we speak to residents in training programs from various specialties about what their days actually look like.
Subscription to our course is lifelong - no expiry, no renewal fees, just a one time payment and you'll continue to have access to every new video we release for years to come. It also comes with automatic access to our 'Mastermind Community', which is a private, moderated channel where all of our members can discuss their journeys, share tips, ask questions, and interact directly with myself and the other LibertyMedics moderators.
Our job is to make this uncertain journey as easy as it possibly can be for you. If you're interested, check out our 'How To Make It In America' course and subscribe!
PS: If you think of other ways that coronavirus may impact IMG applications for The Match, email us at hello@libertymedics.com! We'll update our article with any new ideas people give us.
How To Make It In America - Video Course