The Short Version
We weren't sure whether people would want the long version or the short version... so we decided to do both! The short version is that we're a collection of medical graduates from various institutions throughout the UK (Imperial College London, King's College London, Cambridge), who decided to move our medical careers to the United States. We found the journeys hard, confusing, and often wished we'd had some reliable advice to stop us making the mistakes we ended up making (of which there were many). We made LibertyMedics to pass on to the rest of the international medical graduate (IMG) world the valuable lessons we learned, and the advice which helped us successfully match into super competitive residency programs in the US.

PS: If you want a longer version of our story, scroll down past our team photos! We get really into it.
Dr. Usama Syed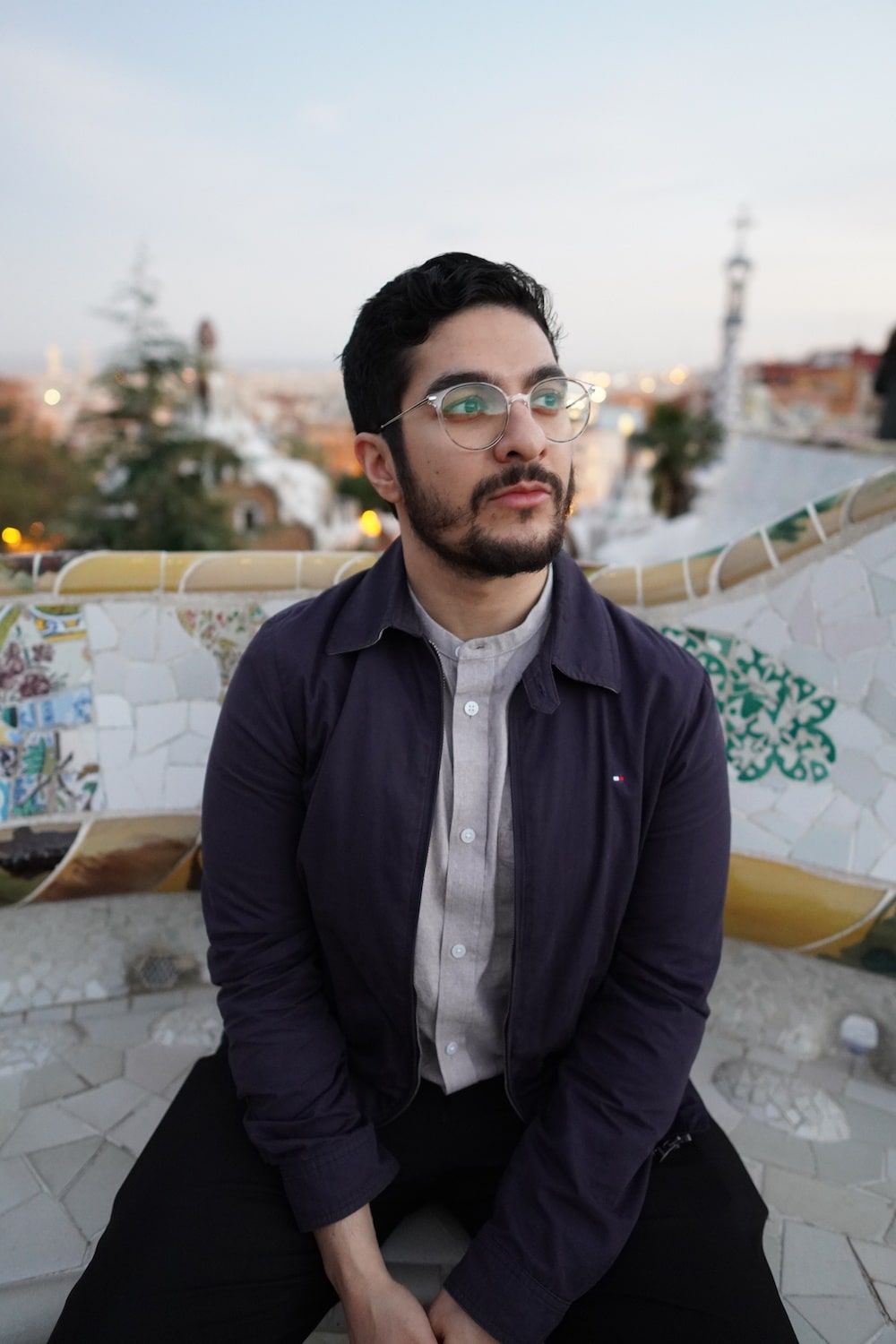 Lead Instructor.

Usama is currently a Dermatology resident at Mount Sinai Hospital in New York, where he's about to start his final year as a Chief Resident. He graduated from Imperial College London in 2016, and was due to start a job as an Academic Foundation Doctor at St Thomas' Hospital in London, before he decided to take the plunge and move to the U.S. instead.

He scored above 260 in both his Step 1 and Step 2 CK exams, completed multiple clinical electives in the U.S., interviewed at several programs including Cleveland Clinic, Vanderbilt and Harvard, and went on to match in his dream program in Manhattan. He wants to help you do the same.

(He also seems to have no professional/smart photos, so this one from his vacation will have to make do.)
Dr. Shirin Ahmed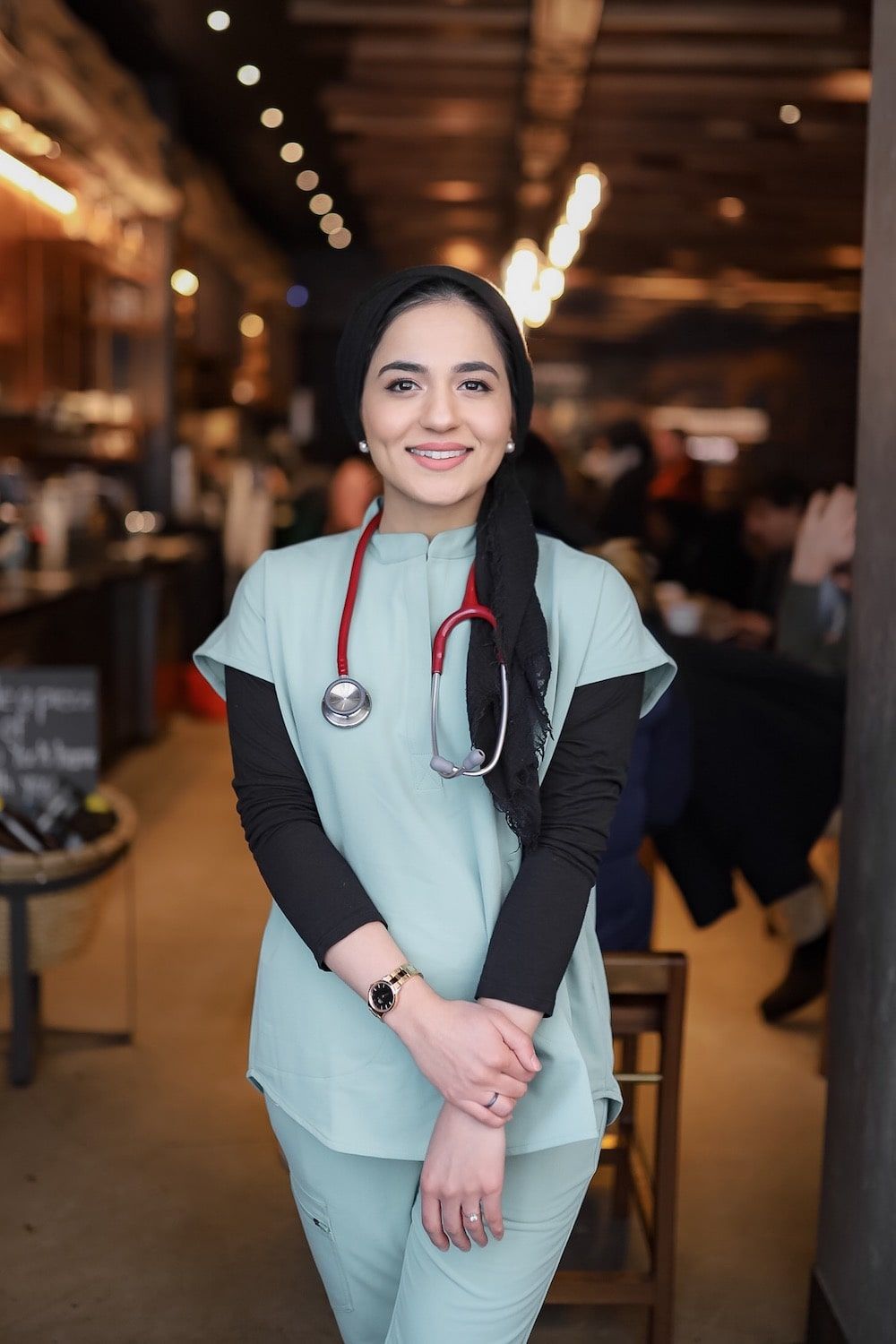 Course Instructor.

Shirin will be starting her first year of Internal Medicine Residency in New York in July 2020. She graduated from King's College London in 2018, and in 2019 sat and passed all 4 USMLE exams.

She followed the structure of this course and successfully matched to her top choice residency program in Manhattan, New York! In her spare time, she shares all things medicine, fashion and lifestyle on her Instagram and YouTube channel 'Halal Girl New York'. If you want a flavour of what day-to-day life is like for an IMG in Internal Medicine training in the U.S., feel free to check out her social media pages in addition to her chapters of this course! (She'll also unbox a bunch of make-up products and bake things on her IG stories, so that's always worth a follow.)
Dr. Ali Abdaal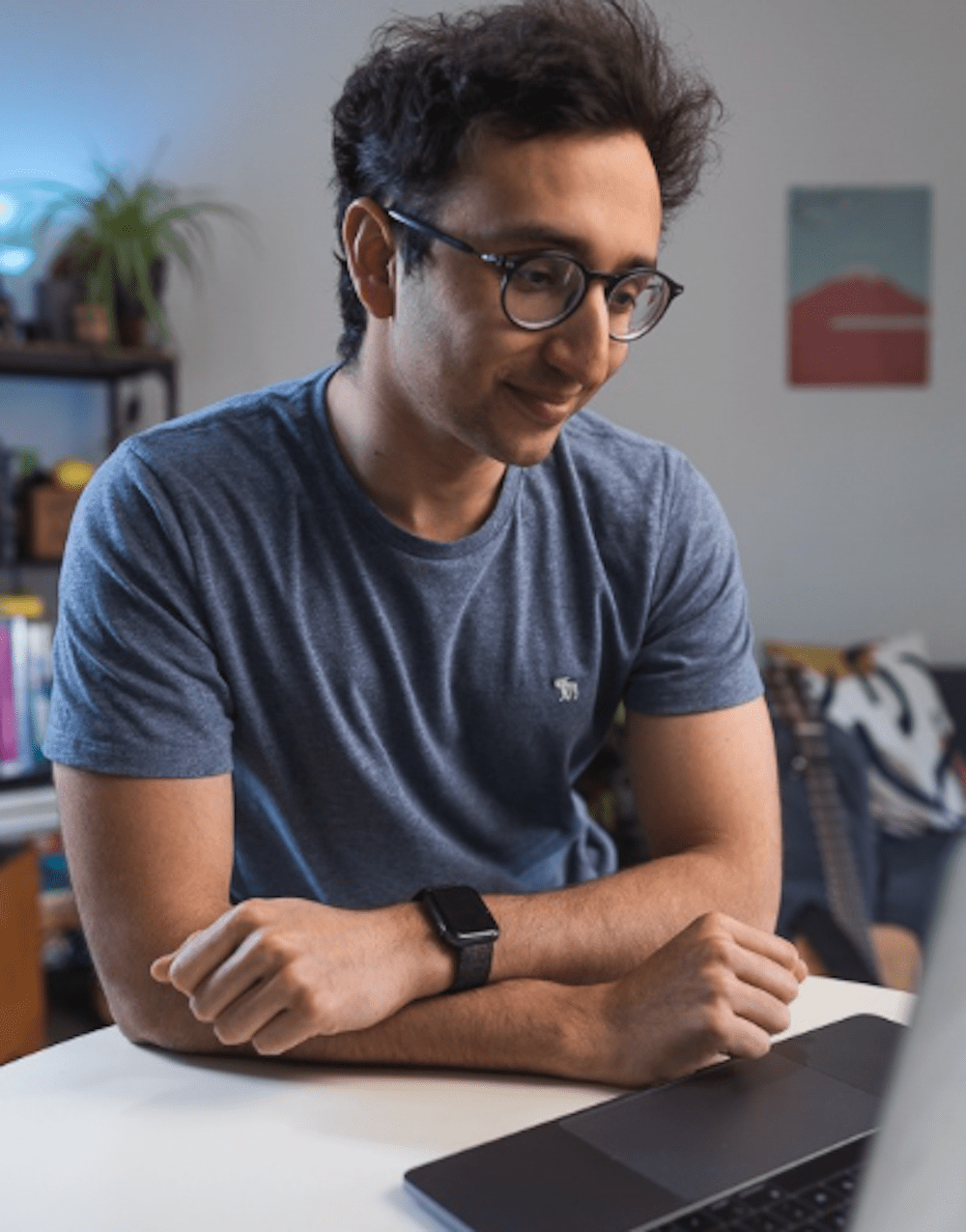 IMG Starting the Journey.

Ali is a FY2 junior doctor working in Cambridge, UK. He graduated from Cambridge University in 2018, and having practised Medicine in the UK for 2 years, he's preparing to move his career over to the United States. On the side, he runs a YouTube channel centred around tech, productivity and lifestyle. In our course, Ali gives a voice to IMGs everywhere as you see him weigh up the pros and cons of whether moving his career to the U.S. is the right way to go. Follow his journey through our course, and also on his channel (Disclaimer: you may end up buying several iPads and tech gadgets you don't need because he makes them look so fun.)
Our Story - The Long Version
Deciding whether or not to move your entire career (and life) to another country is a pretty big deal. What are the pros and cons? Should you bother? If yes, how do you actually go about trying to do it? For so many medical students/ doctors around the world, the journey of applying for medical training in the U.S. is a lonely and confusing one. We know this only too well from our own experiences. As medical graduates from the UK, we found ourselves feeling truly lost and alone at times while trying to figure out what we should be doing. The options of where to get information/advice seemed to be:


Ask an older year from your medical school
Google it and read an online forum. Whilst there is a lot of really useful information you can get using these methods, it all felt so disorganised. How do I know if I'm even Googling the right stuff and not missing something? How do I know that the person writing in the online forum even knows what they're talking about? Their screen name is 'cutekitty664' but what they're saying sounds legit I guess...
Then there were some of the other online courses we came across. Big reputable organisations demanding $5000 for online resources teaching you how to pass just one of the USMLE exams.


We knew that there had to be a better way.


Our dream was to create a course that assumed no previous knowledge and would take medical students/doctors through each part of the process of moving their careers to the U.S. - from deciding if it was the right move for them, all the way through to matching into a residency program and making sure they came over on the right visa. We wanted all of this information to be delivered by IMGs who had navigated this path themselves, understood the up-to-date realities of the journey, and could provide their own key insider tips from having made the move successfully. We wanted this information to be delivered in an easy to understand, logically ordered format, which would ideally even be a bit fun!


WHEN DID WE START?
LibertyMedics was born out of this vision in 2016. We picked the name as a bit of a cheeky joke, saying that we were aiming to 'liberate' doctors from their own current healthcare systems ("Give me your tired, your poor, Your huddled masses of junior doctors yearning to breathe free"). As the founding team were UK based, we started out delivering the course in-person in London as a full day event. We were overwhelmed by the level of interest (selling out our courses each time we held them) and also by the incredible feedback we got from our attendees (check out our reviews tab!) However, every time we would advertise our events, we'd receive disappointed messages from students and doctors saying they were out of town that week, had a finals exam, were on call that weekend, lived in another city or country etc. and that they were upset that they could not attend. We also had people who would attend the course, find the information very useful, but then after a year or so would message us saying that they had forgotten some key points and asking if we would be doing another event they could attend as a refresher.


GOING DIGITAL
That is why we made the decision in 2020 to take LibertyMedics entirely digital. After many months of hard work, we are absolutely delighted that our flagship 'How To Make It In America' course is back, now available to anyone interested across the whole world, any day, any time, and for life once they've purchased it (that's right, no more worrying about renewing a subscription or panicking that your product is going to expire!)


CONCLUSION
By the end of this course, we believe every student/doctor will feel completely equipped with the knowledge to succeed on their journey to the U.S. No surprises or confusion. We'll truly take you from A - Z.
So, if you're serious about making the dream of a medical career in the U.S. a reality, what are you waiting for? Let's do this.
Get in Touch
If you like what you see, have any questions we haven't answered on our page, or want to give us some feedback on our products, click below! You can reach us at hello@libertymedics.com (or actually, you can type anything @libertymedics.com in the address and it'll still reach us, so get creative!)